I know I've been a bit all over the place with blog posts lately (I've not quite settled into a routine just yet), but there's just a few quick things from me today.. my April Non-Beauty Favourites!
Favourite TV show:
Who's that show... who's that show? It's New Girl!
I was originally going to choose Broadchurch for this month but I realised it'd be a bit pointless as the series ends next Monday
(but if you do want to catch up online, it's a crime-thriller about how a community cope with the loss of a boy, lots of guesswork and 'whodunnits').
Anyway, on to a lighter note, I love New Girl, have done since it's release over here was first announced and that obsession has grown with each episode. Zooey Deschanel's comic style is just an overload of cuteness and funny (major girl crush) and the boys in the series just make it even better. You don't need to be a life-long follower to understand the show, and Season 2 Episode 3 is on at 9pm on E4 next Tuesday.. clear the schedules for some prime-time viewing!
Monthly music favourites:
Brandon and Leah a.k.a
Cronies
I have a pretty varied music taste, and that's not to mean that I don't care about what I listen to, but more that I really enjoy listening to lots of things, from classical to country, from pop to rock, really I have favourites in most categories (except screamo/heavy metal, never quite understood the appeal there).
I only found out about these two recently so I suppose this post is a little bit capricious but I don't think I'll regret it. This duo have produced some quite relaxing songs- think MIC soundtrack worthy. It took a few songs for me to really get into Leah's voice but now I really like it for a bit of background music/night-time relaxation. My favourite song of theirs- and one that has been replayed a whole lot over the past few days-
"You're So Cold"
but I've only dipped my toe into their music, there's lots to discover.
Website of the Month:
Cult Beauty
If you frequent beauty blogs, you've probably heard of
Cult Beauty
so I needn't say too much more. The 'What's New' page is constantly updated with bloggers favourites and new product launches etc. I find it really nice to have a collection of a beauty blogger's favourite bits- it really narrows down the choice. Plus there are lots of free gifts and goodies to be found, so if you're in need of a cult product, head on over here and check it out!
Favourite Post:
Rosie's Uni Advice
So helpful and a must-read for anyone like me that's going through the whole pre-university phase. It's scary stuff but this post makes everything seem a bit simpler and I came away feeling a lot more relieved and- dare I say it?- optimistic. With a few little jokes here and there, some girly advice and just some really nice shared experience, Rosie's uni advice, in keeping with the rest of her blog, is just a really nice stress-free read.
BOTW #2:
Becky (milkbubbletea)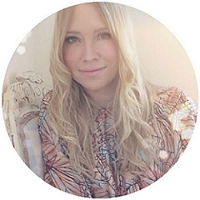 My highly coveted (haha) weekly award strikes again, this time I'd like to mention
Becky
's blog this time, which isn't strictly a beauty blog, more of an all around lifestyle/baking/fashion blog with some extra beauty bits included- my favourite type of blog to be honest.
I love this blog so much that it has an important place in my bookmarks so that it's just that bit easier to find. It also makes for a really easy and relaxing read and I do think there's something there for everyone so please check it out and enjoy!
Bit of a warning for you all: simply reading the food section of this blog makes me feel a bit guilty, there are so many scrummy desert recipes, it's hard to resist temptation (to give you some sort of idea what I mean, her most recent post is for mint aero chocolate cupcakes. must.. resist...)
I'm not sure if people enjoy these sorts of posts or not- feel free to let me know in the comments below- but I think it's nice to have a bit of an insight into people's minds sometimes and maybe you can come away with something new to discover, besides, you know what they say:
sharing's caring!